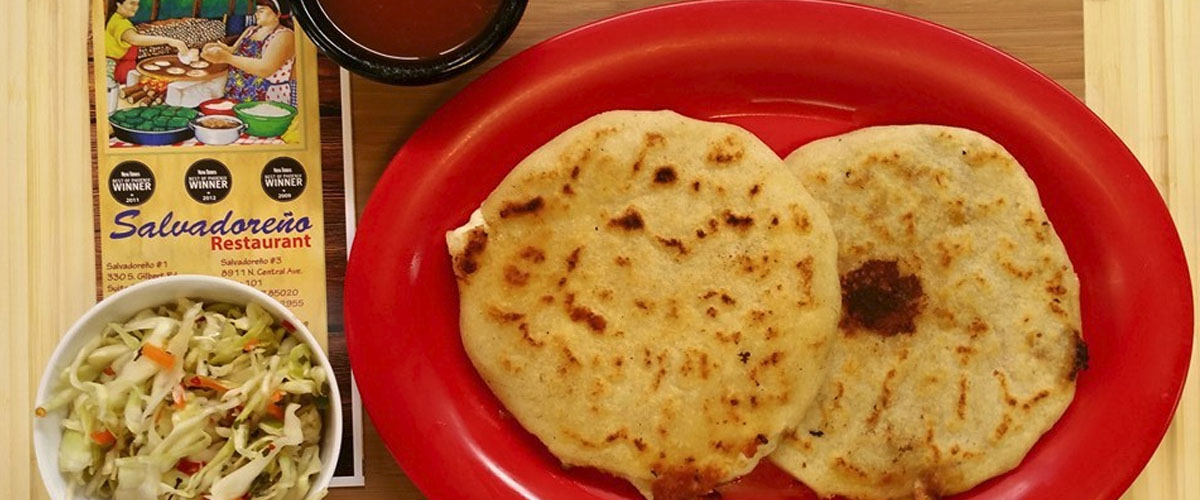 Fuego Pupusas Combos
3 pupusas any kind with jalapeños, Serrano or Habanero
3 Pupusas Combo
3 Pupusas of your choice with choice of 2 sides
2 Pupusas Combo
2 pupusas of your choice with choice of 2 sides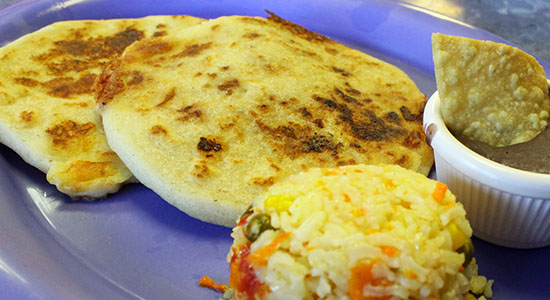 Meat Options
Mixed
Mixed pork, cheese and beans
Vegetarian Options (No Meat)
Flor De Calabaza (Squash Blossom)
Vegan Options (No Cheese)
Beans and Loroco

Beans and Squash

Beans and Spinach

Frijol y Flor De Calabaza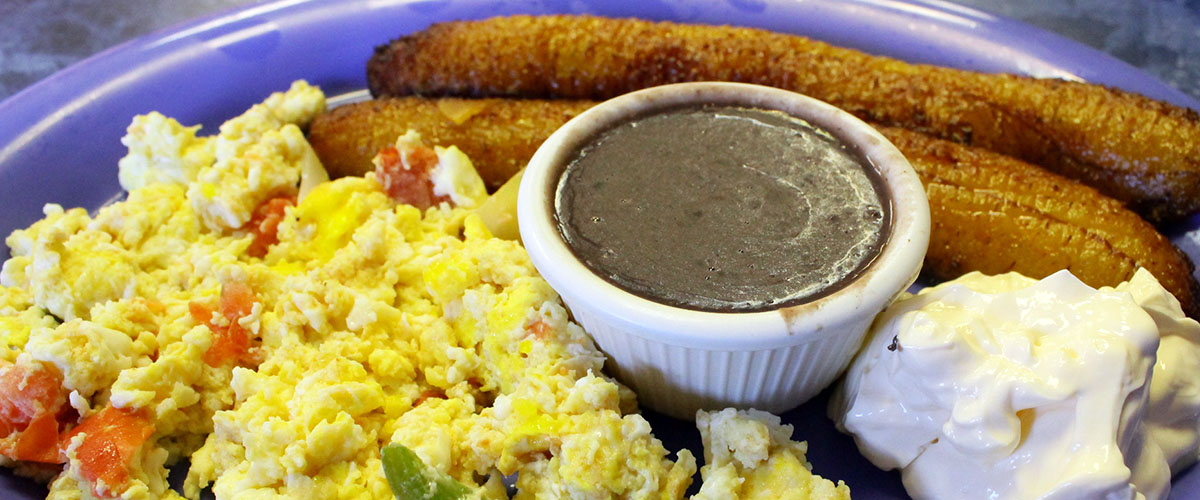 Carne Desebrada con Huevos Revueltos
Shredded beef(Machaca) with scrambled eggs.
Chorizo Salvadoreño con Huevos Revueltos
Scrambled eggs with Salvadoran chorizo.
Platano Frito Con Huevos Revueltos
Fried plantain with scrambled eggs.
Huevos Rancheros
Ranchero style over-easy eggs
Desayuno Huevos Revueltos con Papas Fritas
Country fried potatoes with scrambled eggs.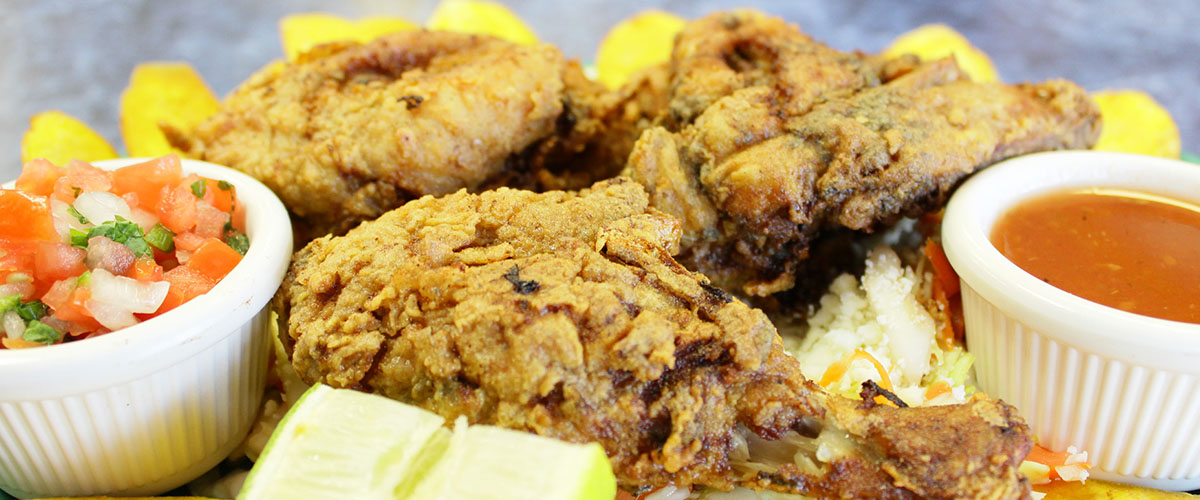 Chile Relleno
Stuffed chile with ground beef and cheese
Churrasco Salvadoreño
Grilled steak, Salvadoran sausage, grilled shrimp, fried plantain, casamiento rice, black beans, fresh cheese and hand made corn tortillas.
Salpicon con Sopa
Minced beef with beef soup.
Carne Asada con Casamiento
Grilled steak with black rice.
Carne Asada con Casamiento
Beef Stew mixed with Vegetables.
Pollo Catracho
Honduran style fried chicken.
Fajita Trio
Grilled shrimp, chicken and steak fajitas.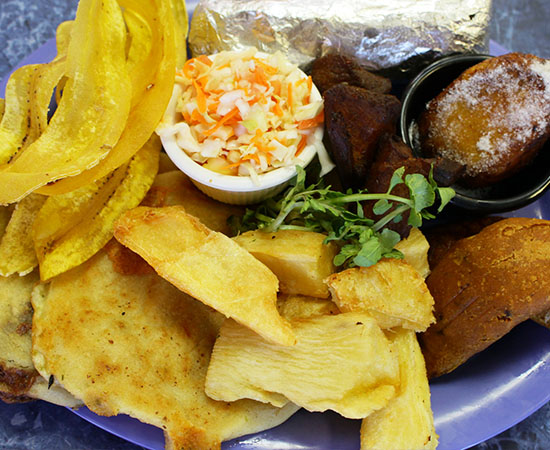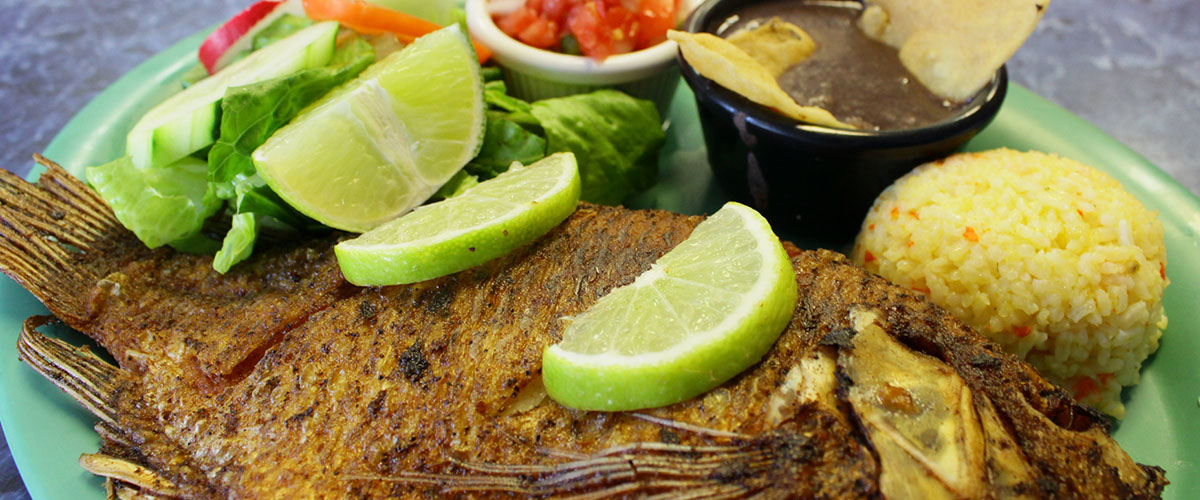 Camarones al Mojo de Ajo
Shrimp with toasted garlic.
Ceviche de Camaron / TOP 50 DISHES - PHOENIX MAGAZINE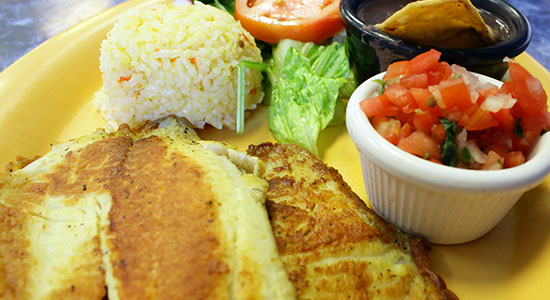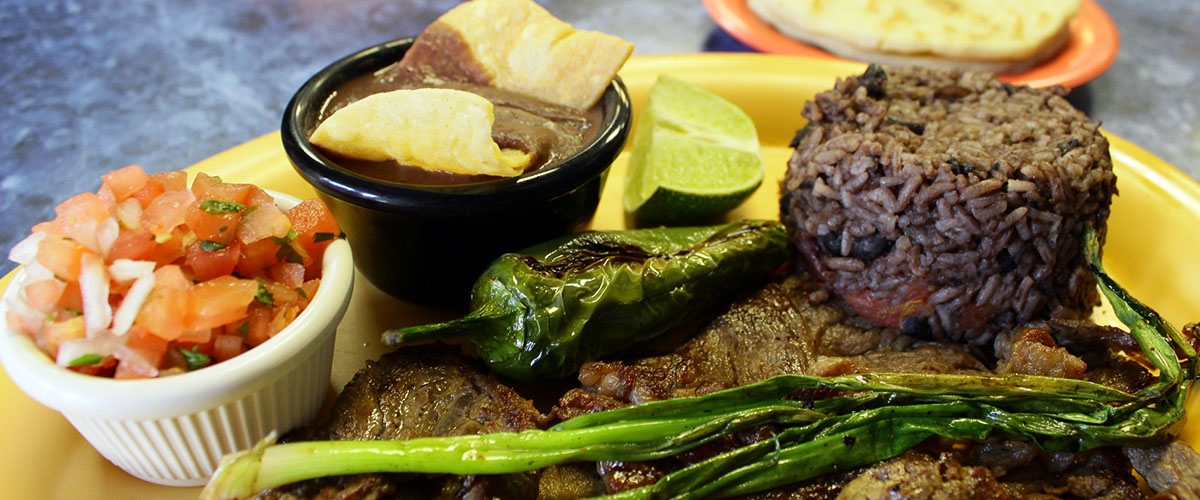 Panes Rellenos de Pollo Salvadoreño
Salvadoran style chicken sub.
Yuca Frita Con Chicharron Frito
Fried or steamed yuca with fried pork.

Yuca Cocida Con Chicharron Frito
Boiled yuca with fried pork.

Platanos Fritos con Crema y Frijoles
Fried plantain with cream and beans.

Sandwich de Pollo Desebrado
Shredded chicken sandwich.
Tostadas Platanos Verdes
Green plantain chips | Platanos solos.

Pastelitos de Carne o de Papas con Queso(2)
Empanadas filled with meat or potato with cheese.

Combinacion Salvadoreña
Choice of 2 pupusas, choice of 1 tamal, fried yuca and fried pork pieces.
Empanada filled with potatoes and cheese, empanada filled with beef, plantain empanada dessert, and green plantain chips(tostones).

Tamales
Chicken. Black beans. Leafy green vegetable with cheese.

Tamales de Elote
Green corn tamales with Salvadoran cream.


– Vegetarian Options Available
Sopa de Pollo con Chipilin
Chicken soup with chipilin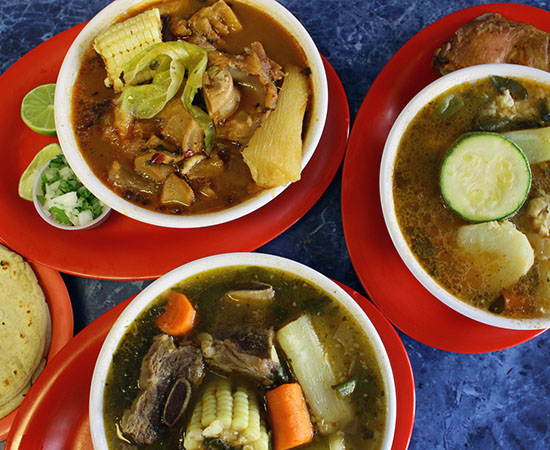 Salads
Ensalada de Pollo Asado
Grilled chicken salad.

Ensalada de Camarones Asados
Grilled shrimp salad.

Ensalada de Carne Asada
Grilled steak salad.

Trio Salad
Chicken, steak and shrimp.


– Vegetarian Options Available
Kids Menu
Escoja Entre
Choice of: Pupusa, chicken nuggets, spaghetti, mac n' cheese.
Escoja Uno
Choice of one side: Rice and beans, french fries, plantain.
Escoja Entre
Choice of: Juice, milk, can sodas.
Curtido-4-Salsa
8 oz.
12 oz.
16 oz.
32 oz.
Frijoles-4-Arroz
8 oz.

Frijoles / Arroz

12 oz.

Frijoles / Arroz

16 oz.

Frijoles / Arroz

32 oz.

Frijoles / Arroz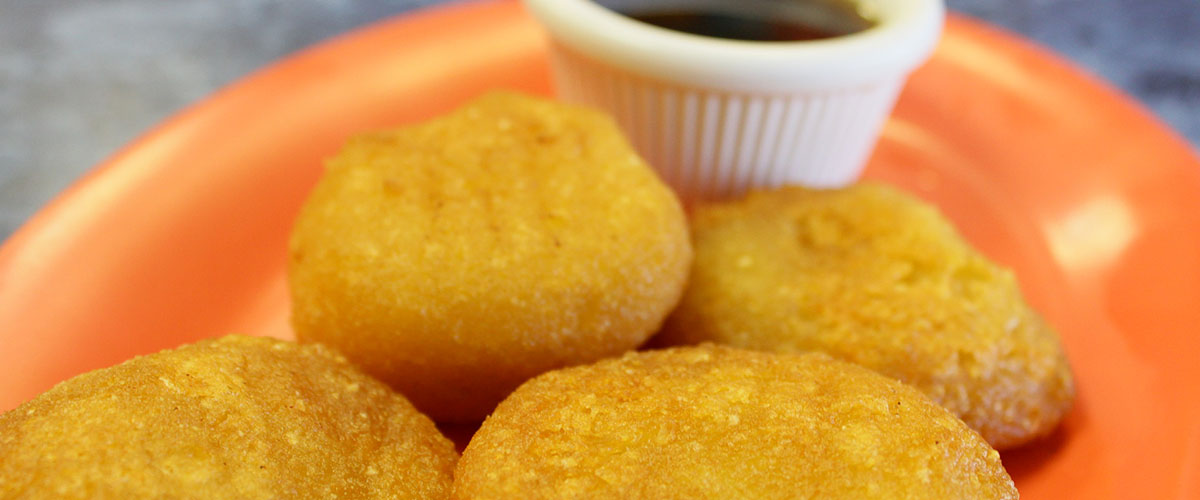 Quesadilla de Arroz y Queso
Sweet bread made with cheese and rice.
Empanadas de Platano con Manjar Blanco(2)
Plantain empanada filled with creamy custard filling.
Nuegados de Yuca con Miel
Fried cassava hush puppies served with honey
Atol de Piña o de Elote
Hot pineapple or corn drink.
Nieve con Chocolate ó Fresa
Ice Cream Sundae Strawberry or Chocolate